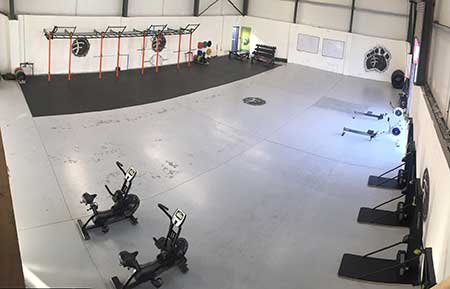 Transform Fitness trains a vast variety of clients for a variety of reasons. Some come to achieve specific goals from pre-selection for the Gardai, various competitions and events, and wanting to look and feel good in themselves.
Others come because they are uncomfortable with other fitness environments and lack of confidence when it comes to exercise. Some prefer to train alone, others with their spouse or friend(s). Some simply require motivation and wanted to be pushed or need guidance after an injury or life changing situation.
Whatever your reason for choosing a personal fitness trainer, rest assured that we will listen to your needs and work in partnership with you to achieve maximum results.
Our programs are for clients who are serious about getting fit and healthy….. and staying fit and healthy. Fitness is not a quick fix. It is for life and for client's who are serious, we have great packages for you. All you need to do is be ready.
Every personal fitness plan includes the following:
Personal profile
Body weight
Body measurements
Body fat percentage
Nutritional intervention
Personalised training plan
Personalised nutrition plan
Home training plan
Assess to 24/7 trainer support
Nutrition Advice
Price List
1 to 1
| | |
| --- | --- |
| Sessions per Month | Prices |
| 8 Sessions (2/wk) | €180 |
| 12 Sessions (3/wk) | €270 |
| 16 Sessions (4/wk) | €360 |
Groups 2 to 4 people

| | |
| --- | --- |
| Sessions per Month | Prices |
| 8 Sessions (2/wk) | €120pp |
| 12 Sessions (3/wk) | €180pp |
| 16 Sessions (4/wk) | €240pp |
If you would like to arrange a free, no obligation consultation regarding any or all our services, Contact Us TODAY!